Batik DIY Painting Kit – Best Seller for at Home Activities
05 Feb 2021
---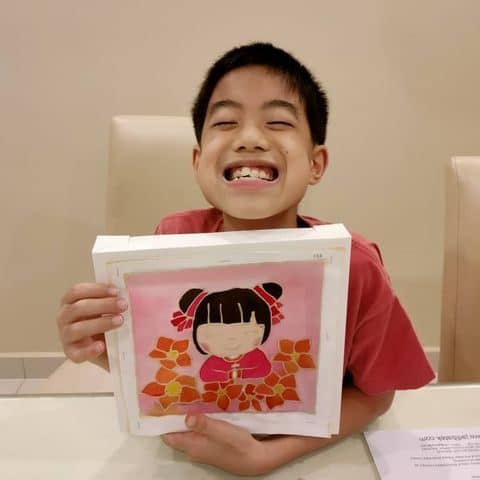 Behold our best seller of Jadi Batek, the Batik DIY painting kit!
We have always had Batik painting classes held in Jadi Batek's workshop, that is visited by many to learn more about the Batik heritage. However, things had taken a change when the world pandemic happened and we are not able to hold physically classes a lot, or at all.
Thus, it is our greatest pleasure to bring the fun, joy and experience of Batik to you – right in the comfort of your home. The Batik DIY painting kit is a beginner and kids friendly kit set that has all you need in a handy set for you first or soon to be favorite pass time activity! All of our sets are included with: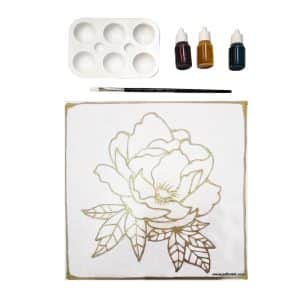 ✅ Batik Wax Design with paper frame
✅ 3 Batik Color Dyes
✅ Coloring Palette
✅ 1 Paintbrush
All the Batik wax designs are hand drawn by our talented in-house artisans with a memorable theme for each collections we launched. Some of the collections we currently carry are the Lunar New Year collection, flowers collection, kids cartoon collection, animals collection, and many more. Check them out below!
Lunar New Year Collection
Discover the full collection HERE
Flowers Collection
Discover the full collection HERE
Kids Cartoon Collection 
Discover the full collection HERE
Animals Collection
Discover the full collection HERE
Currently we have an ongoing promotion, buy 5 sets and get 1 extra set for free at only RM 100. Moreover, with orders above RM 100, get free delivery in West Malaysia too!
Batik Painting DIY Full Set (Advanced Level)
Interested in a more full out experience? Experience draw you own batik at home with the full set that includes color fixing and video guidance.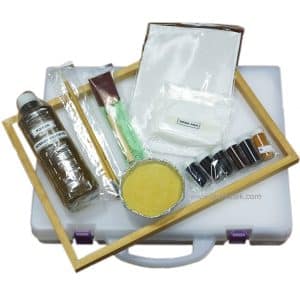 Get 2 hours online guidance with our experienced Batik artist and online class facilitators for free when you purchase the full set. Class schedules were held in Malaysian Time between 10am to 4pm.
Get a Batik Painting DIY Full Set HERE
With the current dire situation of the pandemic upon our country, it is important we stay safe and follow the standard operating procedures laid out by the government for us to break the curve and heal from this.
That does not mean we should be robbed of our fun times. If you're looking for a new hobby, or the perfect bonding time with you family, get 1 or 5 sets now for the extra value with the ongoing promotion!