History
Jadi Batek was established in 1976 by husband and wife team Yong Jo and Thong Lai Ying. They took over a batik shop from their boss, Tan Sri Dr Tan Hian Tsin who was the founder of Singapore-based Crocodile brand. During 70's, Batik was referred as "Batek" in Malaysia before it was standardized to "Batik" in 80's.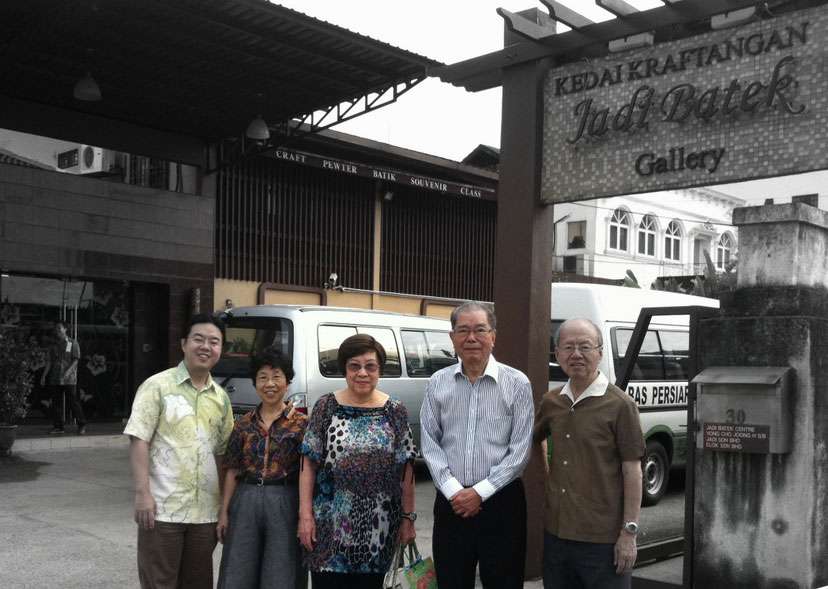 Jadi Batek during 80's
Thong Lai Ying the wife, was the seamstresses to tailor batik shirts and ties. While the husband, Yong Jo operated the shop and distributed the batik products to all over Malaysia. During the 1970s and 80s, it was the only batik shop in the Bukit Bintang area. Locals and tourists would normally buy batik shirts before going to Genting Highlands as it was a requirement to dress in batik attire to enter the casino. The business was good and Jadi Batek became one of the biggest batik and souvenir shops in Kuala Lumpur.
Jadi Batek in Millennium
In 1999, the family's eldest son, Colin Yong began to work in the family business. In order to fulfil the expectation of the customers, he moved Jadi Batek to current location and transformed it from a souvenir shop to a handicraft center. Colin Yong setup a batik workshop and invited the local batik artists from Kelantan. The retail area was also expanded to showcase more batik products and other handicrafts from all over Malaysia.
With the interactive activities such as batik demonstration and batik classes, Jadi Batek was recognised as one of major tourist attractions and became the largest batik handicraft center in Kuala Lumpur, Malaysia.