Jadi's Lunar New Year Debut Collection
29 Jan 2021
---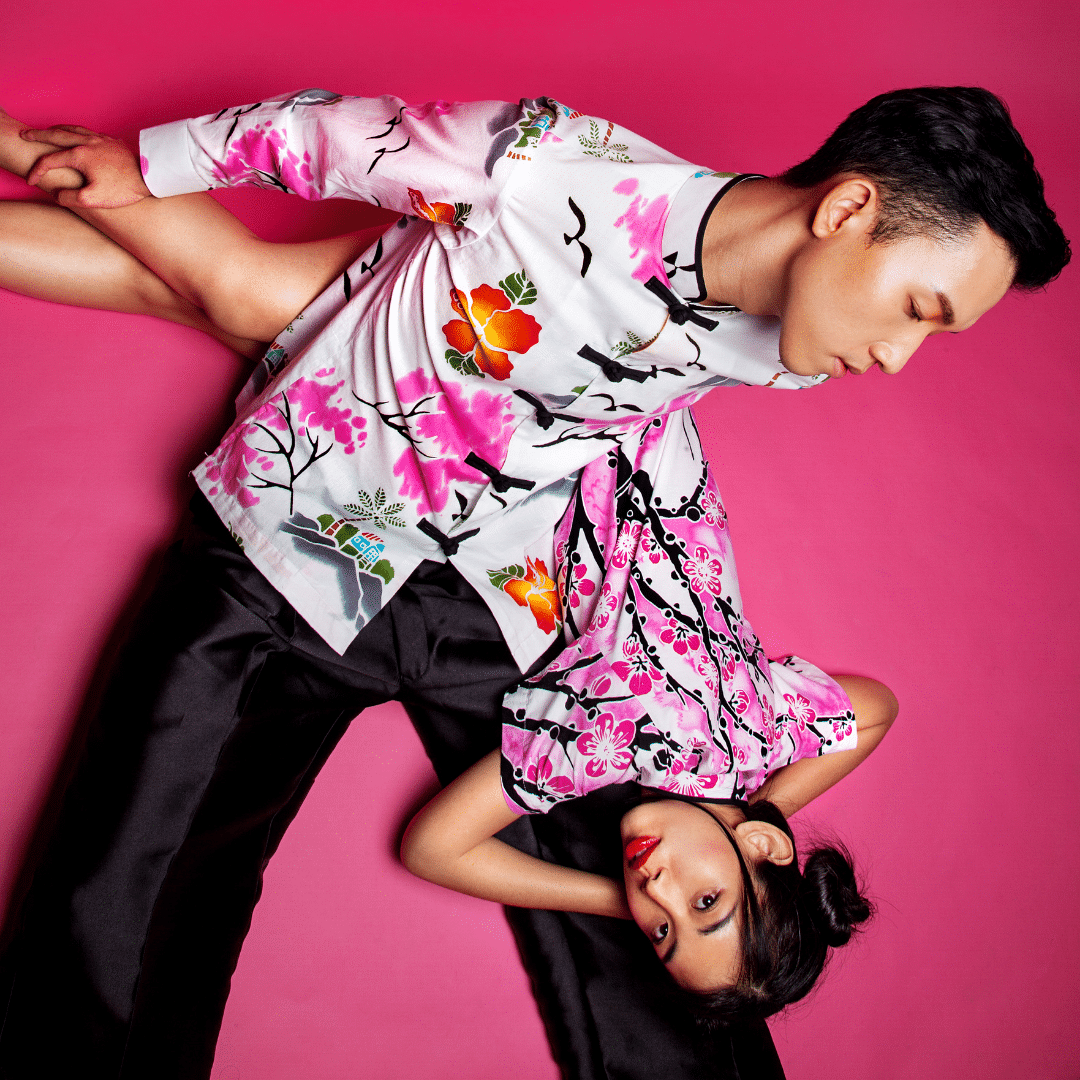 Introducing Jadi Batek's debut ready-to-wear collection that is made entirely in Malaysia's traditional craft – Batik, a handmade wax resist dyeing technique. This is the debut collection from Jadi Batek's first creative director, Kel Wen, the founder of the viral contemporary fashion brand, Behati.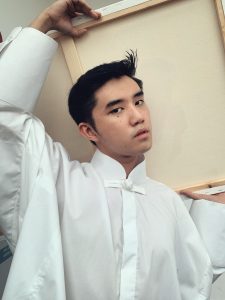 For Jadi's debut Chinese New Year collection, we created prints of iconic Chinese heritages and culture – the traditional Taiwan Peony floral print, Plum Blossoms, the Ming porcelain and the Chinese painting.
Taiwan Inspired Peony Motifs
Flowers in the Chinese culture have heavily influenced our prints this season. We started out the collection with the Taiwan Peony flower, which is traditionally digitally printed from Taiwan's collective memory in the 1960s and 1970s, but we remake it in the form of Batik. The colour blocking was an inspiration derived from the childhood memory of one of his uncle's artwork that Kel Wen then recreated into fashion to reminiscent the beauty of clashing floral prints.
Ming Vase Inspired Batik Cracking Motif
Also, the other key cultural motive from the collection is plum blossom, which symbolizes perseverance and hope. It is drawn in 3 colorways, having one of them dyed in blue with white, a classical color combo from the ancient Ming porcelain in the form of Batik using wax cracking and Canting (hand drawn) technique. The Batik artists drew branch by branch, petal by petal, using wax and then cracked it by hand to achieve 'freeform' crack lines at the branches to look like glass.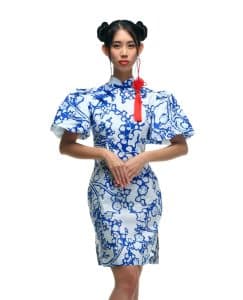 Chinese Painting Aesthetic Inspiration
We have also incorporated the beauty of 'intended blank' from Chinese painting into our Batik design, most noticeable on a men's white Samfu shirt with a mixture of Chinese and Malaysian cultural motives – The Bunga Raya, Plum Blossom, and Rumah Kampung Biru, all hand drawn and positioned with intended blank spaces and using image as word from the Chinese painting style, that symbolizes the story of how Kel Wen met Jadi Batek through the first collaboration with Behati at an event that took place in the Rumah Biru. 
Out of the traditional motifs, we also created Batik Polka dot in a festive red that was made with hand wax dripping technique to get the illusion of free form dots for a quirky look.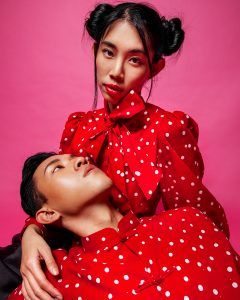 Ready-to-wear Collection Styles
In terms of clothing style, Jadi wanted to explore more contemporary options for the Batik industry other than the regular shirt or Sarong skirt. As this is a festive themed collection, we are introducing a series of the new Mandarin collared straight cut Batik samfu shirts with hand-knotted Chinese buttons and shirting details on the cuffs for men. Where else for women, we have a variety of traditional Cheongsam with modern puffy sleeves or frill sleeves, shirt dresses with Mandarin collar and detachable belts for styling option, Kimono inspired dress, Samfu vest tops, and some draped sundress for the day and night, all hand made in Batik.
Discover the full collection and shop now at
https://www.jadibatekpromotion.com/cny-2021-collection