5 Best Batik Gift for Foreigners
15 Feb 2021
---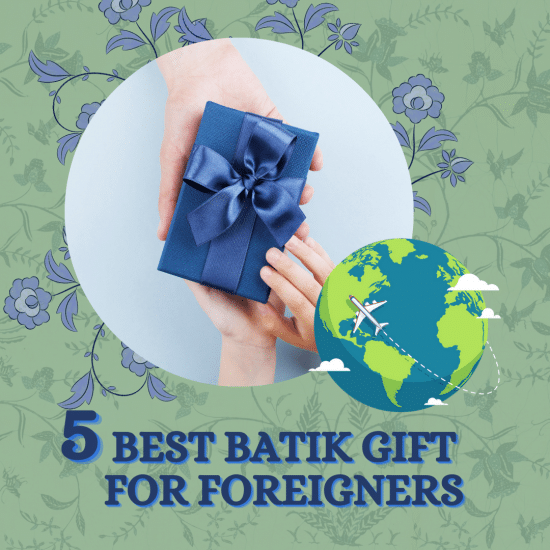 Do you have friends, families, loved ones or colleagues who are from a different country and or locals who reside or work in another country? It is important to keep in touch and preserve the positive energy in relationships even when you're miles apart from one another. The best way to reach out to someone is gifting them unique and memorable gifts that not only reminds them of you, but it is also meaningful – a gift that also introduces the culture and heritage of Malaysia.
Batik is an inherent part of Malaysian identity. However, despite its widespread popularity in the country, not all batik-lovers are familiar with the painstaking process needed to create this invaluable heritage. By gifting souvenirs such as Batik for foreign friends and colleagues, awareness can be heighten on the beauty of Malaysian Batik.
Here are our recommended best 5 batik gift ideas for foreigners with Malaysian Batik from Jadi Batek.
If you're not sure where to look in the huge variety of Batik products, fear not! This blog has got you covered. Read on for the best 5 Batik products from Jadi Batek for souvenirs and gifts! 
Hand Drawn Batik Face Mask
Protect yourself and those around you by wearing a face mask, don't let any disappointment effect you any longer and keep the spirit and joy up by staying safe during this trying times with the world pandemic.  All our face masks are hand drawn Batik face mask with modern and traditional motifs and also limited edition themed designs too.
Reusable facemasks are encouraged to save cost as it is a part of our daily routine now. It is also beneficial for the planet as it is reusable and minimizes face masks wastage. It is one of out best selling batik gift for foreigners to date.
Grab a Batik masterpiece you've been eyeing for to wear during the holidays and put a smile on someone's face! 😊
Batik Coloring Set
The best gift set to bring the fun, joy and experience of Batik to a friend, family and children – right in the comfort of your home. The Batik DIY painting kit is a beginner and kids friendly kit set that has all you need in a handy set for you first or soon to be favorite pass time activity!
All the Batik wax designs are hand drawn by our talented in-house artisans with a memorable theme for each collections we launched. Some of the collections we currently carry are the Lunar New Year collection, flowers collection, kids cartoon collection, animals collection, and many more.
Batik Scarves 
Experience the whimsical sensation of softness and sophistication with this vibrant silk scarf which instantly sets the mood and makes a great partner as a fashion statement. It is a popular choice as a batik gift for foreigners. 
Best gift for: The ladies such as mothers, aunts, grandmas as the square silk scarf not only serves as a fashion accessory, but can also be utilized as a head scarf and accessorize as a fashion point on handbags, purses, etc. It is also big enough to second as a shawl for around the shoulders. 
Batik Pareo 
Beautiful pieces of hand drawn Malaysian Batik Pareo with tropical flowers inspired motif design on 100% high quality span cotton or silk perfect for any climate. The pareo is perfect as a gift as it a multi-use pareo which can be used as a beach wrap, a skirt, a sofa cover, shawl and many more. 
Best gift for: The ladies who love a good big shawl to add flavor  in your wardrobe during a getaway trip to the beach as it doubles or triples as a shawl, scarf, wrap skirt, and many more
Cotton Batik Man Shirt
We have a recommendation for men apparel too! Ready-to wear with sizes from XS up to 5XL in 100% cotton. Our well loved Malaysian style aloha Hawaiian shirt is great to substitute boring unicolor shirt choices. Made with the traditional block stamping method in Malaysian Batik art heritage. 
Best gift for: The men such as husbands, father, brothers, uncle, bosses. It is colorful, unique and comfortable in hot climates. It is perfect to spice up your everyday casual wear and brighten the mood of everyone.