Our exclusive Batik DIY Painting sewing service is an after sales service to allow you to preserve your Batik painting masterpiece and you can actually USE it too! Select between a Tote bag or a T-shirt and we will do the rest for you!
In this service, we will:
⚜️ Fix the Batik painting
⚜️ Stitch it to selected item
All you need to do is send your finished Batik DIY painting(s) to us at our Jadi Batek gallery and just wait for your evolved Batik masterpiece to come back to you!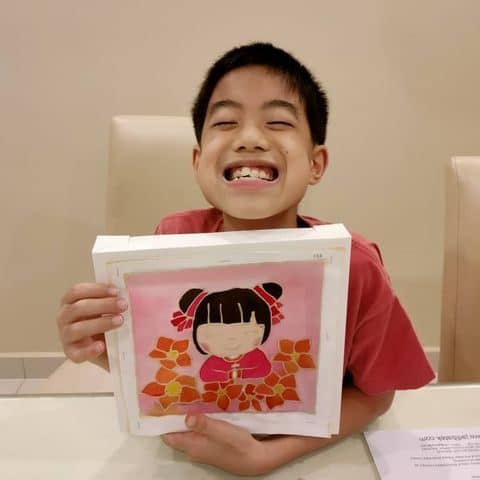 These kit set are a child's greatest pleasure to bring the fun, joy and experience of Batik to you – right in the comfort of your home. It is a beginner and kids friendly kit set that has all you need in a handy set for you first or soon to be favorite pass time activity!
Watch our Batik DIY painting kit home experience on YouTube HERE: