The exclusive one of a kind Hibiscus inspired motif design is hand-drawn on high quality, fine silk – each its own
unique masterpiece.
Let the inner bliss shine forth from within with this vibrant silk scarf which instantly brightens the mood and
makes a great partner as a fashion statement. Suitable as a sophisticated gift or an addition to your collection.
100% silk hand-drawn Malaysian Batik.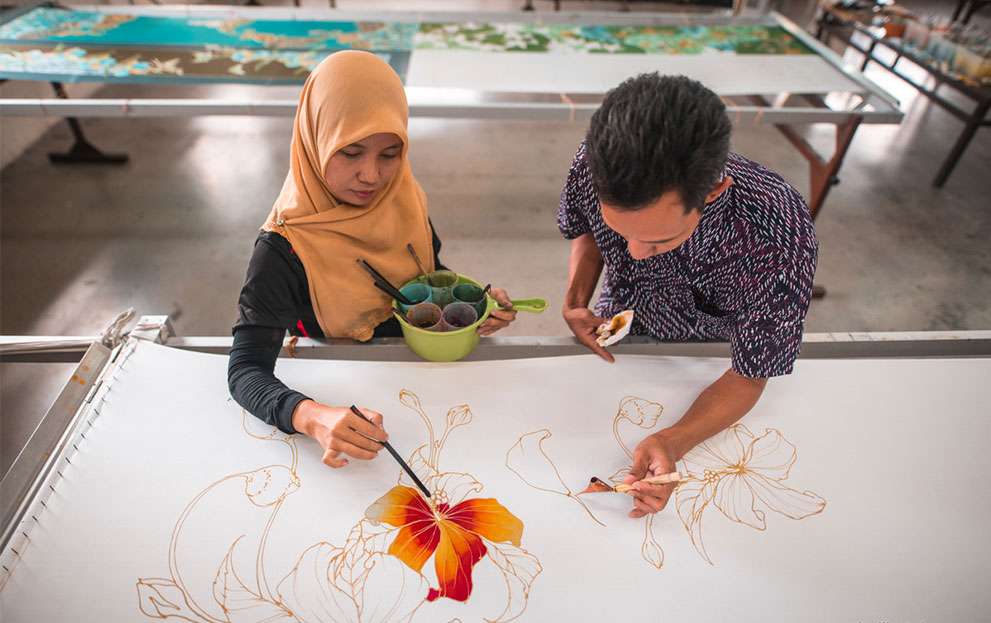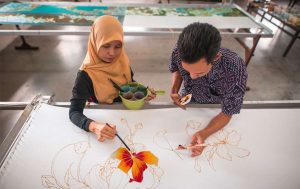 Size is 180cm x 42cm
Dry clean or hand wash only.