A unique touch for your home decor, our Batik table runner in Malaysian Batik Home Decor collection.
It is hand-blocked on 100% high quality cotton and hand painted to achieve the vibrant color. Suitable for dining table, coffee table and any suitable table or drawer tops. It is suitable to be used as bed runner as well.
The table runner motif is mainly focused on floral and geometric designs that is an essential part of Malaysian Batik tradition process. Articulate detail and focus is applied by local Batik artisans that ensures the designs final product are well executed and compliments the decor of local Malaysian home interior and exterior designs.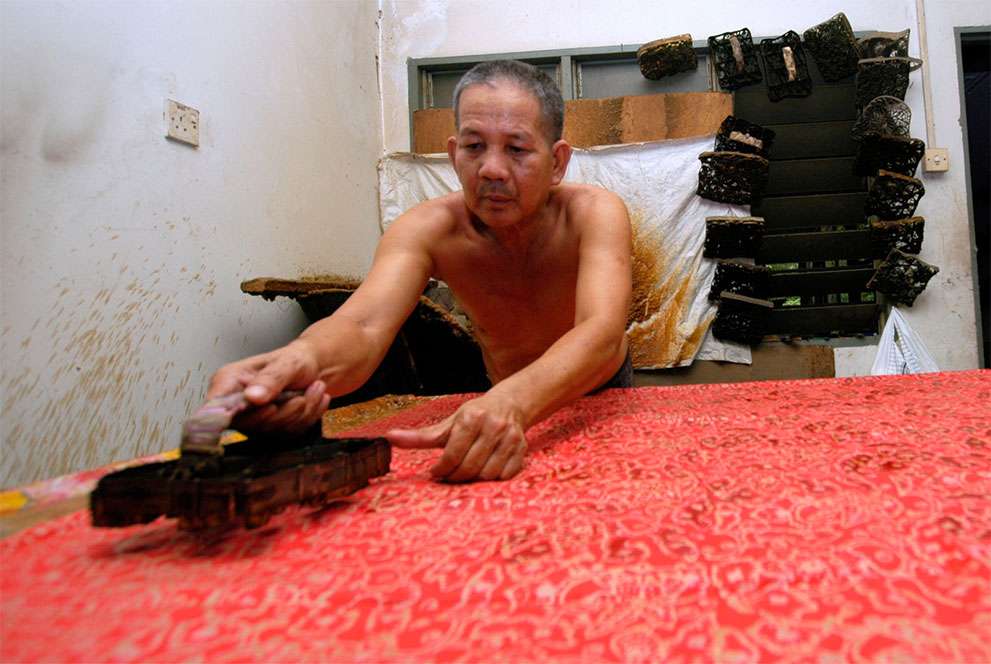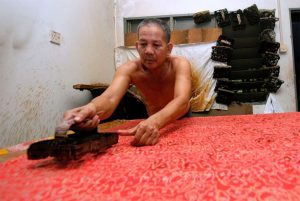 This particular type of batik is the stamped batik or block-printed batik. The canting will be replaced by a copper block or sometimes a wooden stamp with artistically patterned bottom. The block is dipped into wax and printed onto the fabric, which is then dip-dyed. Then the wax will be removed and batik with single color is produced. To create multi-colors and more complex block-printed batik, waxing with different blocks and de-waxing will be done many times.
The cotton material is long lasting and easy to wash.
Size is 150 x 50cm
100% handmade Malaysian Batik.