The New Year Batik shirt for you this year, each their own unique, one of a kind designs on the comfortable and loose fitted 100% pure cotton material.
A modern twist blended with Chinese elements, the one of a kind Chinese style collar on authentic hand-blocked Malaysian Batik, classic traditional Malaysian style motifs on 100% pure cotton, the perfect material to fashion in our tropical climate.?
Breathable, cooling and easy to iron material in its vibrant variation is perfect to spice up your casual and formal looks that does not need tucking in to fit the dress code.?
The Chinese style collar is inspired by the Malaysian Chinese samfoo, the traditional men?s attire as a touch of modern twist on the classical Batik man shirt known today.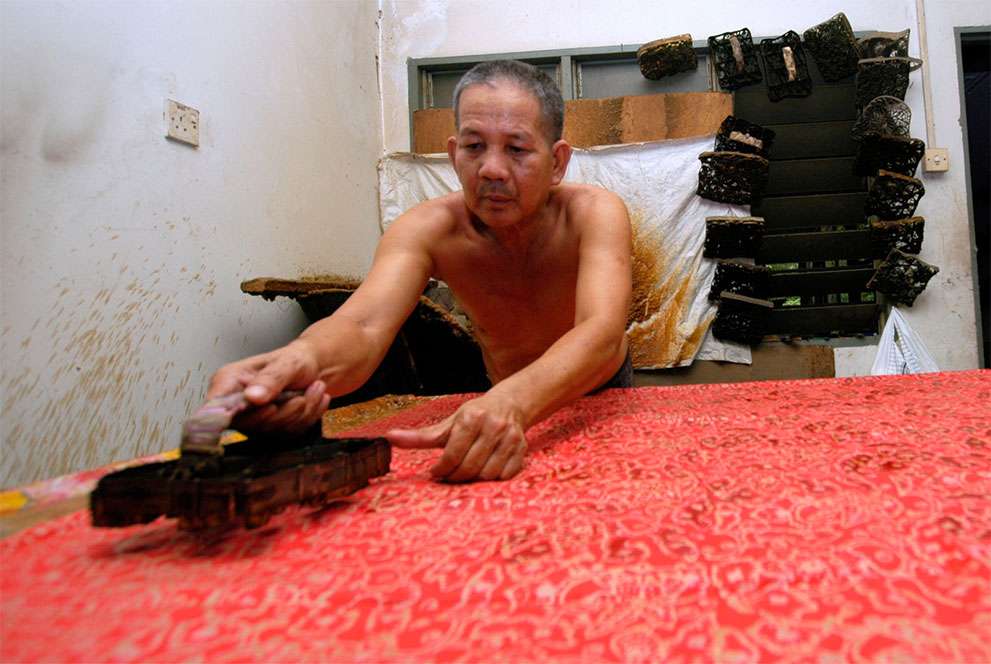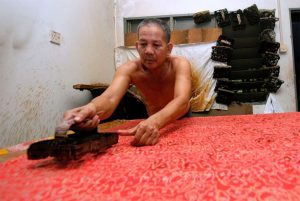 This particular type of batik is the stamped batik or block-printed batik. The canting will be replaced by a copper block or sometimes a wooden stamp with artistically patterned bottom. The block is dipped into wax and printed onto the fabric, which is then dip-dyed. Then the wax will be removed and batik with single color is produced. To create multi-colors and more complex block-printed batik, waxing with different blocks and de-waxing will be done many times.
The cotton material is long lasting and easy to wash.
100% handmade Malaysian Batik.